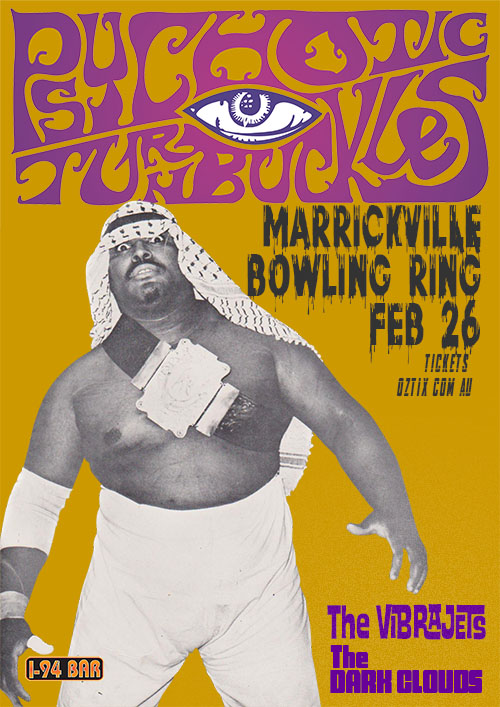 We're back and ready to crush all comers.. Get your tickets here as they will sell out.

The Psychotic Turnbuckles have been coaxed out of semi-retirement in their beachside mansions on the California coast to Destroy Dull Sydney one more time.

Make being at Marrickvile Bowling Club on Saturday February 26 your New Year's Resolution to see The Undisputed Champions of Rock and Roll bring the thunder.

Jessie the Intruder, The Grand Wizard, The Psychedlic Unknown, Count Forza and Gorgeous Karl Domah will be laying waste to two pretenders to the throne in Melbourne's The Vibrajets and The Dark Clouds.