A Psychotic Xmas comes to Sydney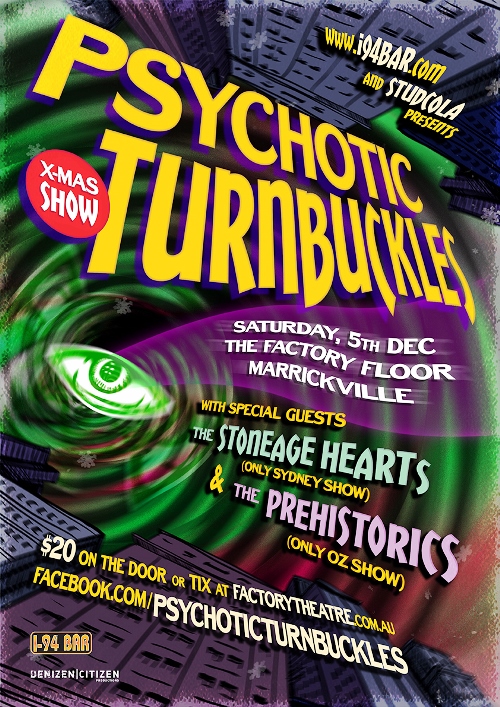 Listen up. The Undisputed World Heavyweight Champions of Rock and Roll are generously sharing the Xmas spirit with their adoring public at Marrickville's Factory Floor on Saturday, December 5, supported by a killer undercard.
Stepping into the squared circle to try and take the Turnbuckles' belt will be the new line-up of Melbourne garage-powerpop exponents The Stoneage Hearts and kings of Sydney's Detroit rock scene, The Prehistorics.
You can score your ticket here.
It will be the first and only Sydney show for The Stoneage Hearts who will be visiting on the back of their new album, "Hung Up On You", on the Off The Hip label.
And it will be the only Australian gig for some time for The Prehistorics whose vocalist-guitarist Brendan Sequeira is relocating to France after two successful European tours.
The Psychotic Turnbuckles are temporarily taking leave of their HQ in California's Pismo Beach to play their first Australian show in a year.
Their last appearance was a sold-out gig with the Lime Spiders, Celibate Rifles and a host of others in late 2014.